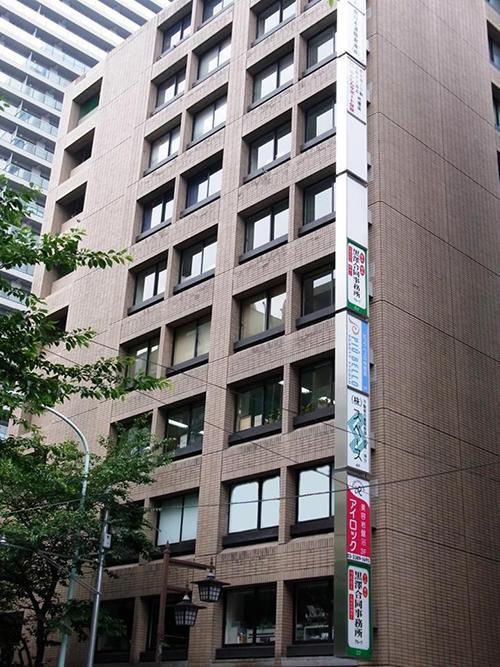 Company name

Kurosawa Joint Office Group

Representative

Koki Kurosawa(Parent company in Japan)
Koei Kurosawa(Subsidiary company in Vietnam)

Head office address

〒164-0001
4-4-11 Nakano, Nakano-ku, Tokyo
TEL. 03-3388-9638


Establishment

1972 year(Parent company in Japan)
2016 year(Subsidiary company in Vietnam)

Employees

55 employees(Parent company in Japan)
25 employees(Subsidiary company in Vietnam)

Main Customer

Large, medium and small companies

Related Sites

Parent company in Japan    ➡ http://www.kurosawa.gr.jp

Subsidiary company in Vietnam ➡ http://www.kurosawa-vn.com
About Kurosawa Joint Office Group
■Kurosawa Joint Office Group (about 80 employees) is a general office group founded in Tokyo since 1972. We are striving for the 50th anniversary and will continue to provide the service as the following:「1.Registration and tax services for condominiums and other real estate」「2.Company establishment & Operational support.」
Under the motto of "Accurate", "Speedy," and "With Care", we have devoted ourselves to One-stop service with the combination of judicial scriveners, accountants, tax accountants, investigators, surveyors, administrative scriveners, labor and social security attorney for customers living in Japan, Asia, Chinese and English-speaking countries.
The Japanese bases of our Group (Nakano, Tokyo and Yokohama) will continue to demonstrate our strengths with the following two points toward the 50th anniversary.
【List of services in Japan Business】
Registration and taxation related to the sale and inheritance of Japanese real estate

We have the strength of providing more than 500 services to non-residents (English-speaking countries, China, Taiwan, Hong Kong, Vietnam, etc.) We could also introduce Japanese real estate agencies.

Support for establishment of a company in Japan (including notarization) & Support for company management

We have extensive experience in inbound investment and trading support for Japanese companies and real estate. We could also introduce Japanese & Asian financing & insurance companies.
*Services for individuals in Japan
Refund declaration  Inheritance / gift regarding real estate Rental and sale of apartments, etc.
Taxation related to non-residents (English-speaking countries, Taiwan, Hong Kong, China, Vietnam, etc.)
*Services for corporate in Japan
Cloud bookkeeping Tax return Correspondence of Tax Commission
Global agent consultation in Vietnam
(Overseas subsidiary management / Internal audit)
■The Vietnam base (about 25 employees) started the involvement in Vietnam since 2013 and is developing tax and legal consulting by accountants and lawyers. The number of consultations including licenses exceeds 300 and current members have served more than 1,000 companies.
【There are 5 features of the Vietnam base】
Our stuff have worked in major accounting firm, we could provide reasonable and high quality service.
Dealing / negotiation with the specific government offices in Vietnam is our strength.
Explanation and reporting assistance for customers in Japan.
Improvement / increase of customers by specialists, enhancement of year-end audit committee for parent company.
Held seminars of Vietnam practical / Japanese inheritance procedure.

【List of business services in Vietnam 】
We provide one-stop support from before establishment ➝ establishment ➝ after establishment.
Company establishment support service: We also undertake the service of company establishment pre-investigation.
Accounting service: accounting/review, daily support for more than 50 long-term clients in various industries.
Taxation Services: More than 100 working experiences in tax risk review, tax investigation and transfer pricing taxation.
Labor services: Salary review etc., we provide preparation and review service of work rules and labor contracts.
Translation service: Beyond translations, we provide preparation and review service of basic / individual sales transaction agreement and lease contracts.
Secretarial service: Beyond general affairs, we are also good at dealing / negotiation with the government offices such as tax authorities.
Real estate consulting services: Tax and legal affairs related to buying and selling, information provision, inspection tour.
M & A consulting services: Introducing local businesses of Vietnam and business partners to sellers.
Credit check service: Obtaining business partner's credit / crime information to make your business smooth!
Accounting audit service (cooperate with audit corporation): Improving & Increasing number of customers, and report results to parent company when the annual report is held.
*Services for individuals and corporations in Vietnam
Translation, Bookkeeping and Settlement, Accounting advisor, Tax Return, Correspondence of Tax Commission. 
Transfer pricing (between Japan and Vietnam)Accounting audit
Tax return for Japanese expatriates VISA WP